15 July. Sometime today, we will have to turn round, but we'd like to see how far we can get! We're heading deeper into the urban zone, beginning with Sale, and suburbia starts to blur into one long stretch of canal and back garden, with boats in various states of repair. At Stretford, we come to Waters Meeting – not far from Old Trafford – and a piece of modern sculpture almost hidden from view. Really urban now – towering piles of containers, and wharfsides, the old Pomona Lock, derelict sites and modern apartment blocks.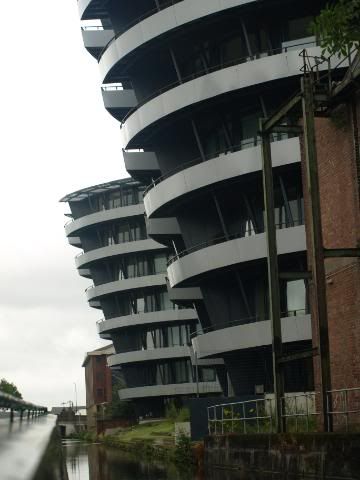 We make it all the way to Castlefield Junction and Quay, pretty much in the heart of Manchester, under a network of bridges which I find utterly fascinating.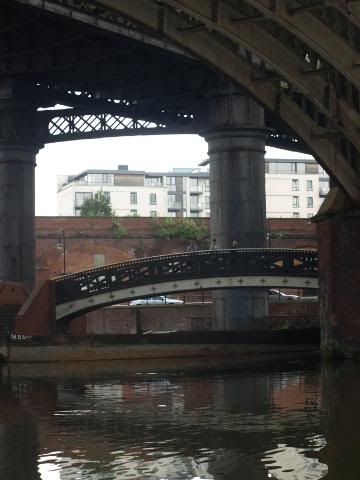 Even here, nature is existing side by side with man – a young heron stalks fish from the canal bank, unconcerned by our passage.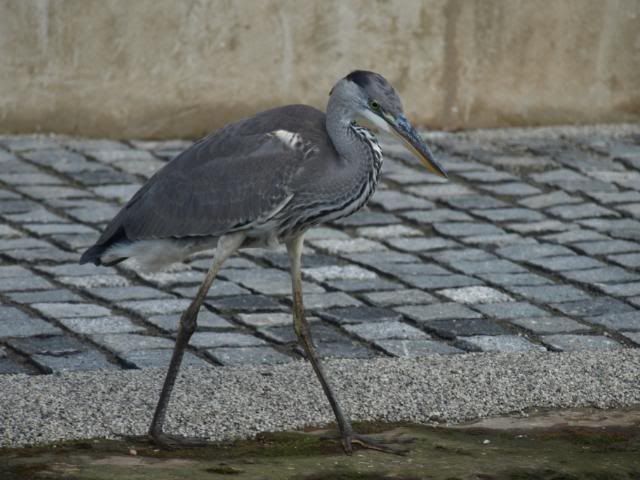 We can't go any further – from here it's the Rochdale Canal, which requires negotiation with British Waterways – sounds fascinating though! So we turn round, and head back south, and the inevitable end of the journey. We make it as far as Moorefield Bridge, just beyond the lights of Daresbury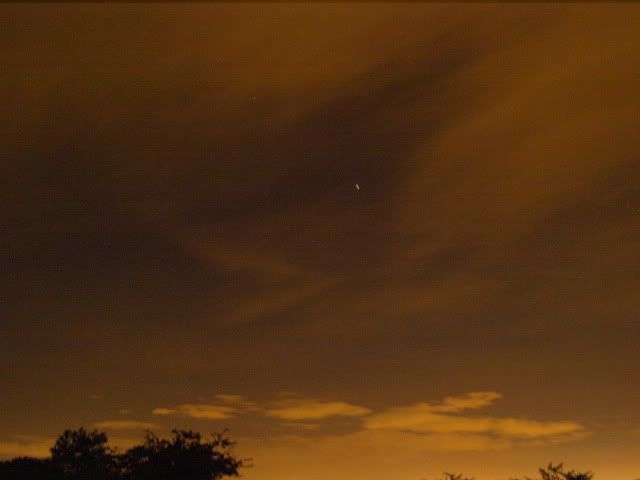 16 July. Another tunnel morning, and fine-timing! After successfully sliding through with few hold-ups, we stop at Anderton again, to take advantage of the shower block, and visit the Lift shop, before heading for Middlewich once more, by way of the Canal Craft shop at broken Cross, where Drew buys a traditionally painted stool.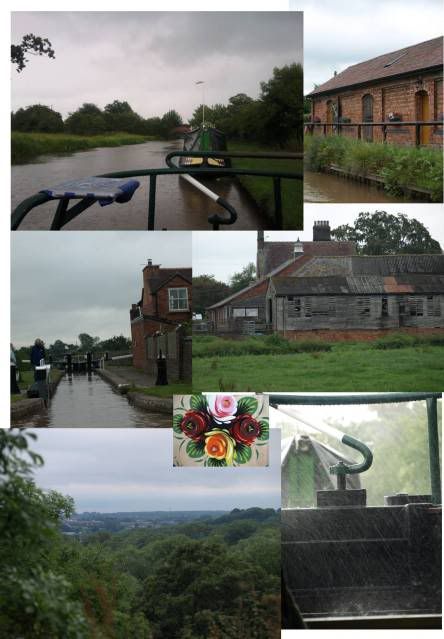 As we go through Big Lock, we're helped with the locking by a chap we met over a week ago, who just happens to live nearby. There is a moment of faintly hysterical hilarity as we rise up through the Middlewich Locks to come face to face with what I can only describe as a daisy-chain of dogs…
Back on the Middlewich Branch and the deep Wardle lock proves to be awkward, throwing us against the forward gate despite my best efforts to hold the boat in the middle of the lock; I am reassured by the lady in the lock cottage that this always happens, and just to let the bow sit against the gate. We moor up a short way after, below Bridge 30, and have fish and chips for supper.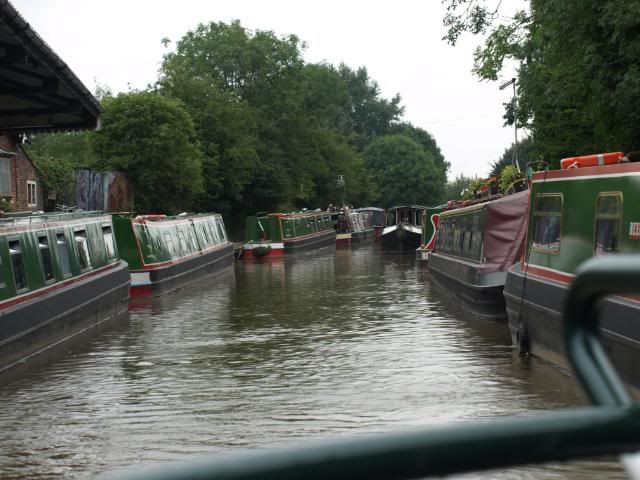 17 July. Our last full day of cruising, and we plan to be almost back at the boatyard tonight. Back across the Cheshire plain, with the deep locks, and we find ourselves wishing that we'd found somewhere to do a second pump-out. There is the expected queue at Cholmondeston Lock, and a short visit to the Venetian Marina shop; no chance for the pump out here, we'll have to make it to the morning! The weather seems to have settled into a routine – clear and sunny mornings, clouding over by mid-day and throwing it down in the afternoon, and today is no exception; it's coming down in stair rods by the time we moor up for the night back on the Shropshire Union proper at Calveley, and do our packing.
18 July. All that remains is the last couple of miles and the Bunbury Staircase; we moor up at the yard by 9.00 am as required, and then it's just emptying our gear from boat to car, and final handover stuff in the office (and complementary coffee, which was nice!) End of the journey, all 202 miles, 64 locks, (182 lock gates) and 329 feet and 5 inches up and down again, time to download all the photos, and figure out our next trip!
a couple of collections from the trip....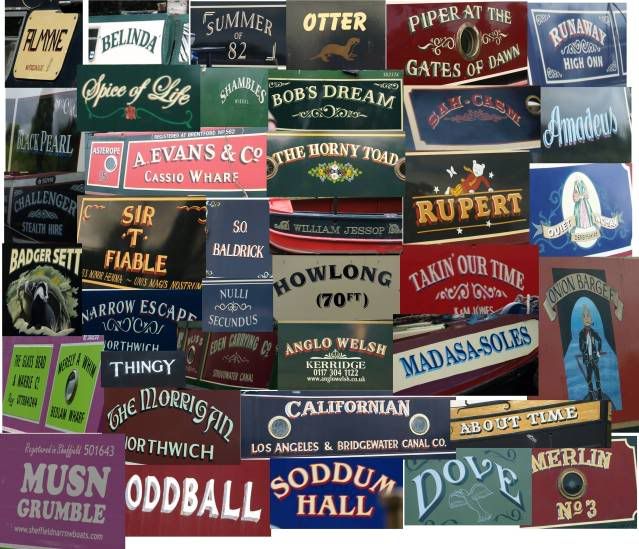 boat names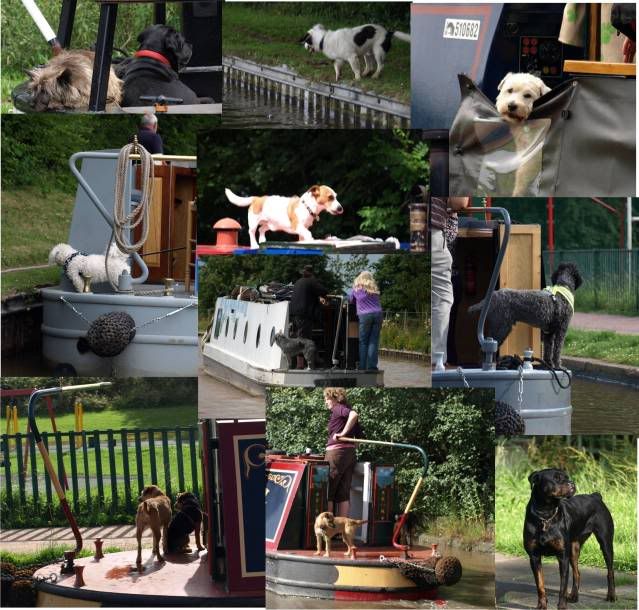 boat dogs
and for the interested, a Googlemap of the entire trip is
here