As usual, we are surprised by the British weather. This time, it's really caught us out, and there's not a thing we can do about it. However much grit we stocked up with, however much we polished up the snowploughs, traffic havoc was going to be the result when that much snow drops in that short a time. What bites now is how long it is taking to restore some semblance of order.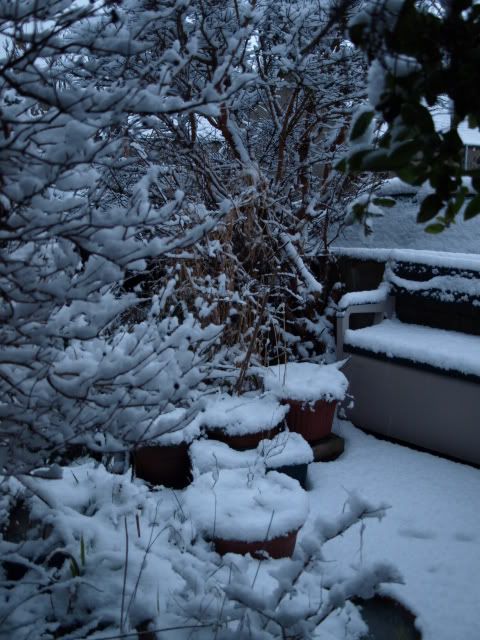 But it's pretty. It's like M*x F*ctor super-smooth foundation for the landscape - that fresh-as-a-daisy 24 hour slap advertised by some vapid bimbo. 'Get the Scotland Look'...
But I
do
want it to go away before Xmas.