Well....there are those who wanted to see what I was painting down at the RSPB reserve.....
the idea is that it's what you might see out of the window at that time of year, (including underwater) the picture done so far being winter. (Summer is to be done in the depths of this winter.... hmm...will this make me feel warmer when I'm doing it?)
Anyway, here it is - a patchwork version of the whole thing, and a couple of 'highlights'...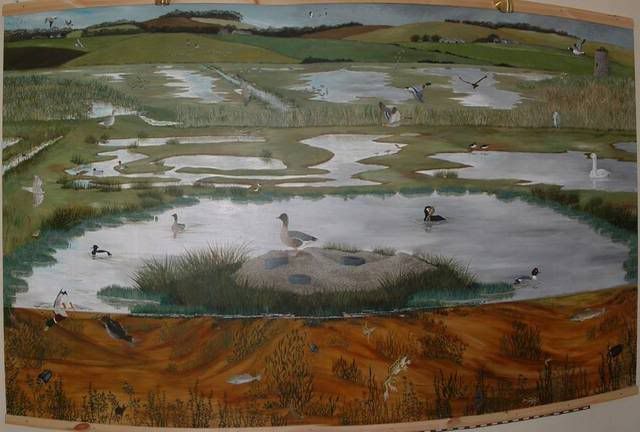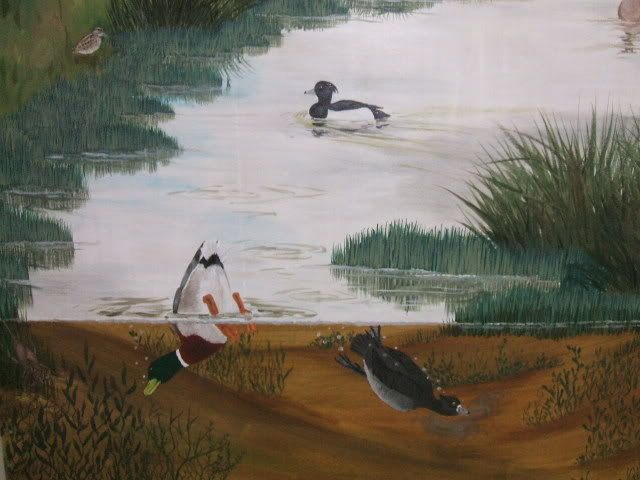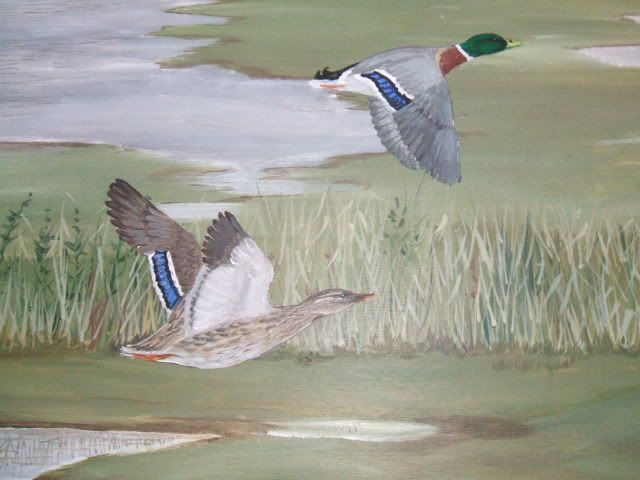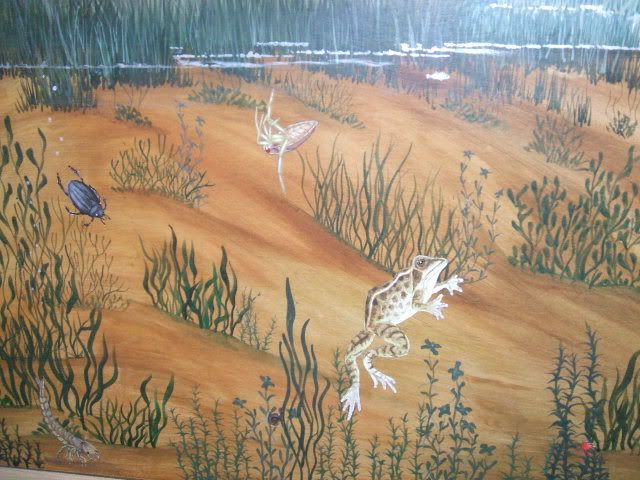 this is the bit to the right that you can't see..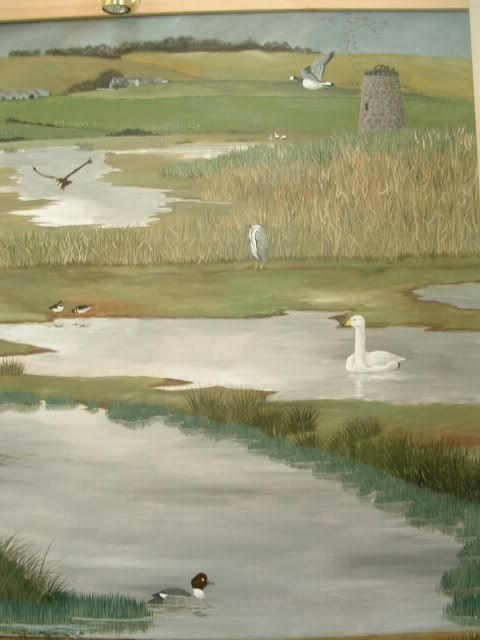 ...enjoy!