Day Four: My Birthday!: Stokesby through the tides of Great Yarmouth to Beccles.
Very
carefully planned, and rather hair-raising! You have to cross Breydon Water, which is large and sea-like.....following this, at breakfast, I got my present - telephoto lens!!!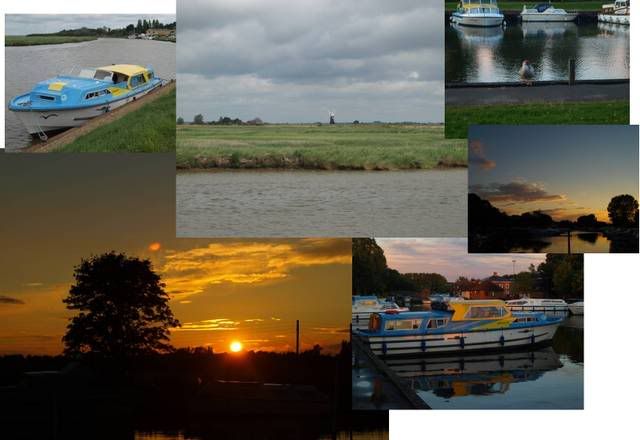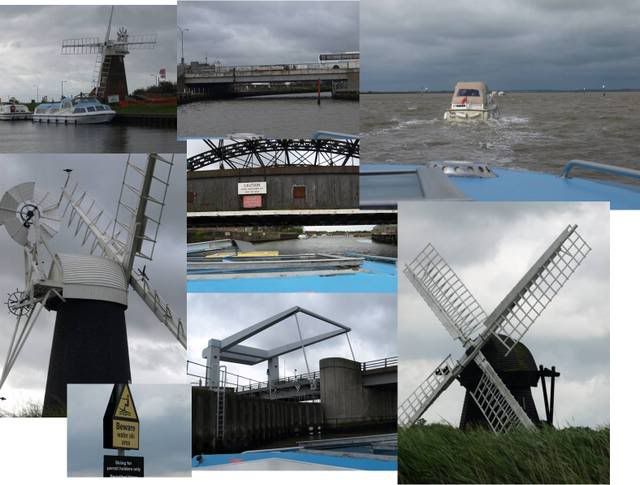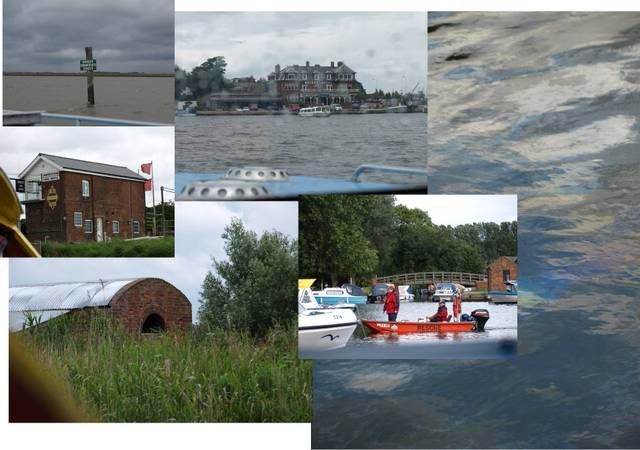 Day Five: Beccles to Brundall. Slumming it amongst the big posh cruisers....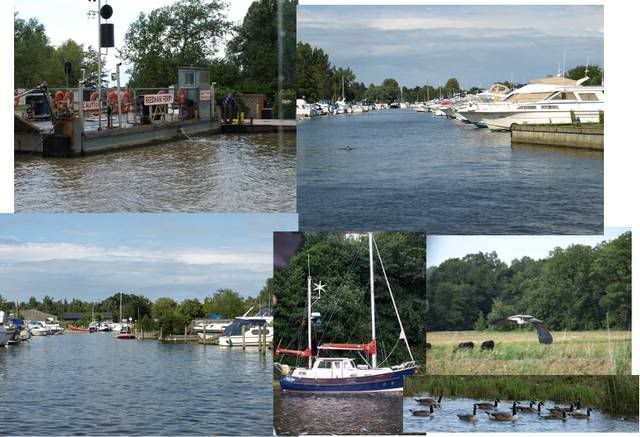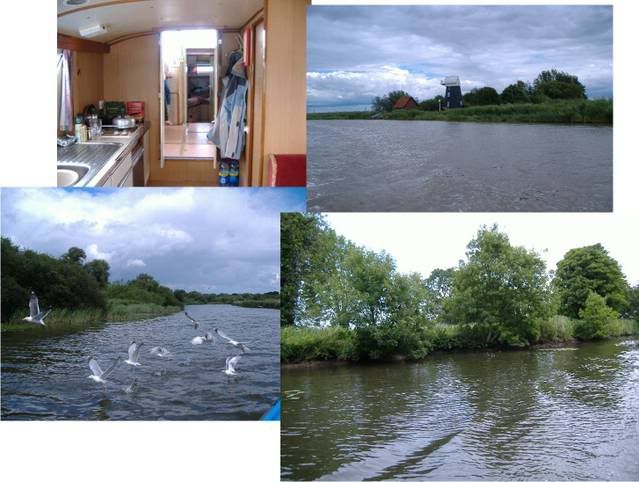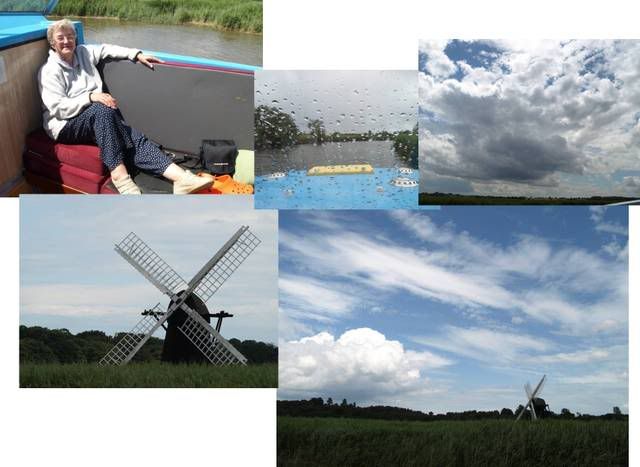 Day Six: upriver from Brundall to the middle of Norwich, (which, unlike Birmingham last year, doesn't seem to want folks to access it from the river - it likes riverside cafes, but you can't visit if you're on a boat!) and back down to the lonely windmill and pub at Berney Arms (one of those places you can't get to with a car)- which is a great place, with some terrific folks in charge!