I have been reminded by she-who-must-be-obeyed-occasionally that I haven't written anything about our summer holiday....so for those who haven't seen it yet, here we go.
The Family set sail from Stalham, to explore the Norfolk Broads for 10 days or so..... some of the pictures are composites, made up from photos taken by all three of us.
Day One: Stalham to How Hill/Turf Fen Drainage Mill - we picked the boat up in the afternoon, and after some quick instruction, made our way south of Barton Broad to the gorgeous mill at How Hill. The most wonderful sunset...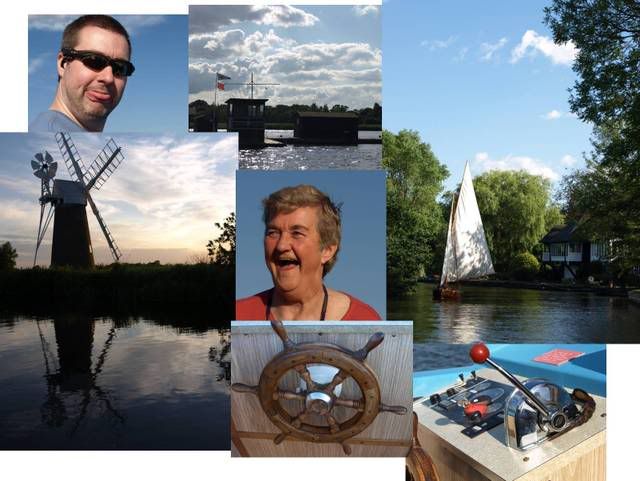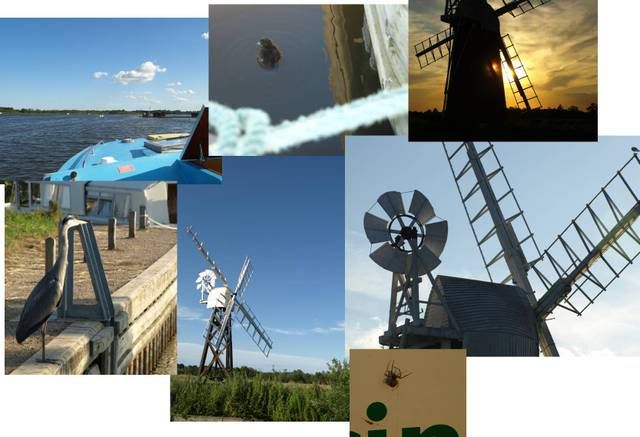 Day Two: How Hill to Coltishall via Horning and Wroxham - revisiting old haunts, the area around Coltishall, where I spent almost 3 years of my life. We had to get the pilot to take us through the bridge at Wroxham - thank goodness!!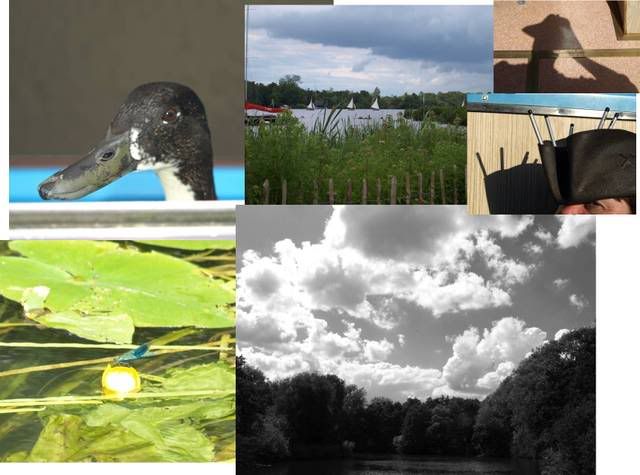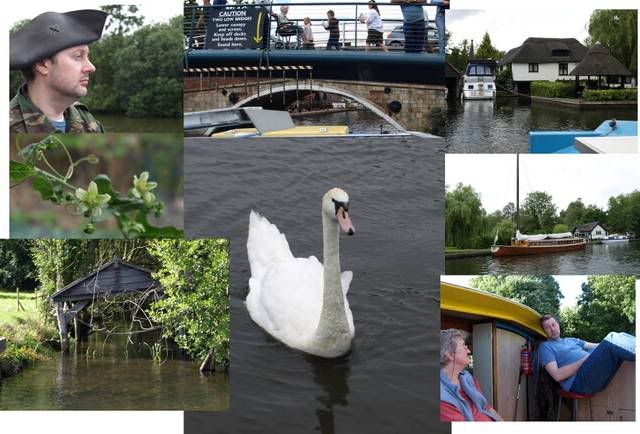 Day Three: Coltishall to Stokesby - we'd hoped to moor up at Acle overnight to head down to Yarmouth (the navigation from North to South Broads requires careful planning to go with the slack of the tide) but the moorings were full, so we ended up further downstream. No problem, though we met some right idiots in the process...