April 3rd.
Amazed by the good weather, and in dire need of an escape from the computer, we decided to take a trip up Deeside; in the end we went much further than we expected. We followed the winding road along the southside away from the main tourist traffic and, with a minor diversion (well, round in a circle actually!) along a backroad, ended up in Braemar where we headed northwest to the end of the highway.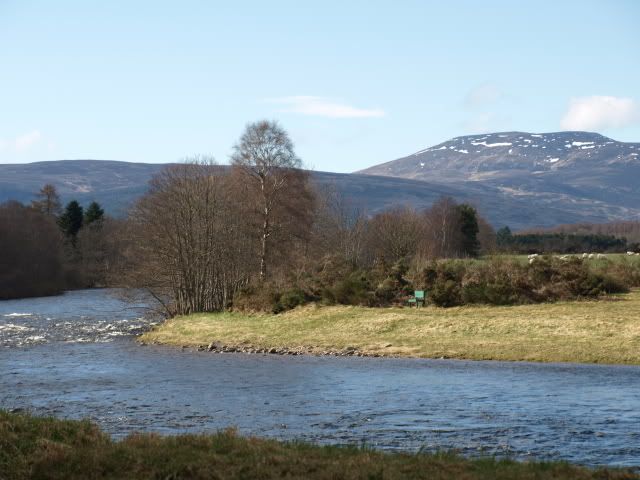 The Dee is a salmon river, and all along its length there are bothies and benches and parking places for anglers who have the money...the last, I think, being the critical element.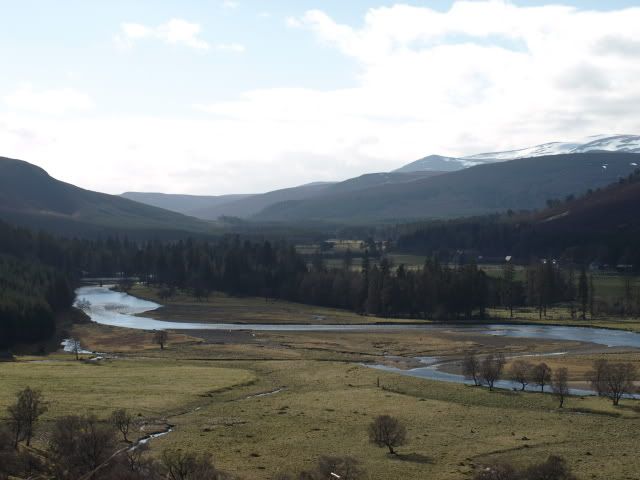 Mar Lodge lies beyond Braemar, up towards the headwaters of the river (the Dee rises in the Cairngorms, somewhere in the Lairig Ghru) - the valley is broad, flat-bottomed, the result of glaciation, and the river loops lazily across it in wide meanders. It's a lovely spot at any time of year, and there was a real feel of spring in the air at last.
Still plenty of time, and the weather staying fine, we decided to go back the long way, over the hills to Strathdon, the other river valley leading to Aberdeen.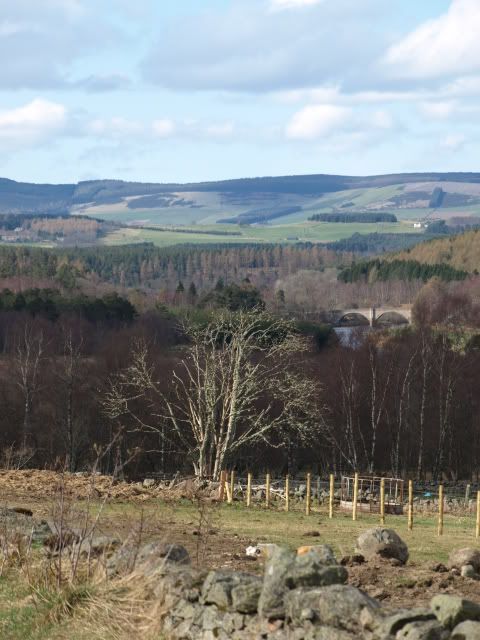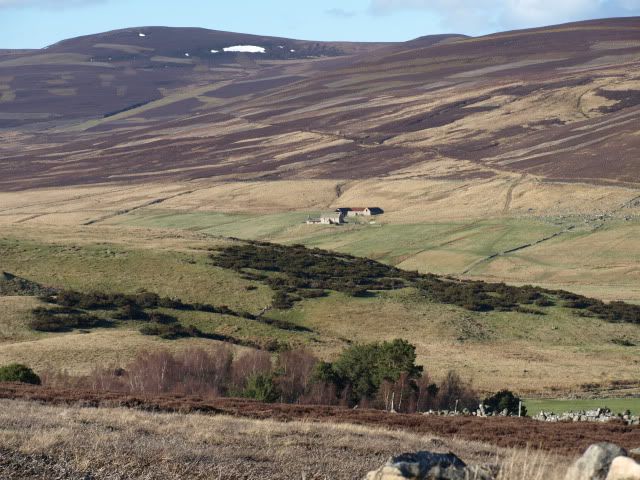 The pattern of muirburn show that the land is managed for grouse shooting; it's a pity the grouse don't realise it. At this time of year they are more interested in displaying to each other, and we crested one hill to find this chap strutting his stuff in the middle of the road.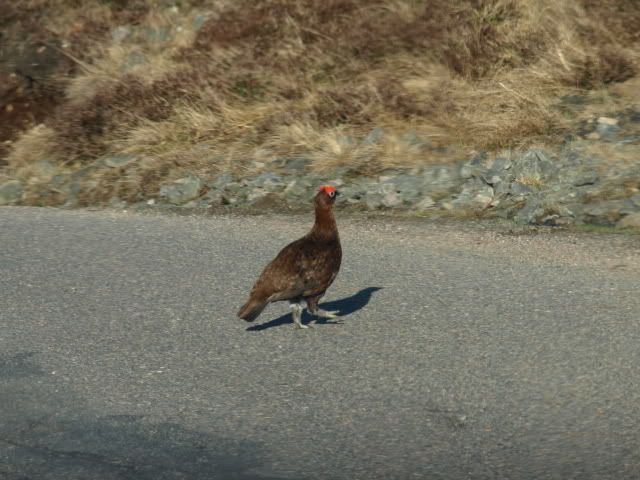 Finally he wandered off into the heather, and we headed for home.